About Us
THE DO GOOD LIVE WELL PHILOSOPHY
At Charitybuzz, we give our community of bidders exclusive opportunities to live their dreams and make a difference through incredible online charity auctions.
Whether it's meeting Paul McCartney backstage, embarking on an extraordinary safari, spending the day with a former President or going behind the scenes at New York's Fashion Week, Charitybuzz connects bidders like you with the world's biggest celebrities and brands by putting our access at your fingertips.

More Than $75 Million Raised for Charity
Through technology, pop culture and a commitment to innovation, we're helping more than 1000 nonprofits around the world raise funds. Since launching in 2005, we've raised over $60 million for charities (we're pretty proud of that). Want to learn more about how charitybuzz can help your nonprofit raise funds? Click here!

Our Bidders
You can find our bidders striking a pose with Lady Gaga, getting business advice from Richard Branson, climbing Mt. Kilimanjaro or sitting courtside at a Lakers game. At the same time, they're helping to bring art to underprivileged children, protect the world's oceans, fight for human rights and cure life-threatening diseases. Read more about our bidders incredible experiences.

Our Team
Charitybuzz auction specialists help our bidders connect with their dreams and our nonprofit partners raise needed funds. Each specialist strives to go above and beyond to provide our bidders and clients with exceptional customer service, developing first-name-basis relationships, sharing milestones, and extending invites to our best events. When they're not helping our bidders live their dreams or raising funds, they are committed to helping charities by volunteering and giving back. Learn more about our team.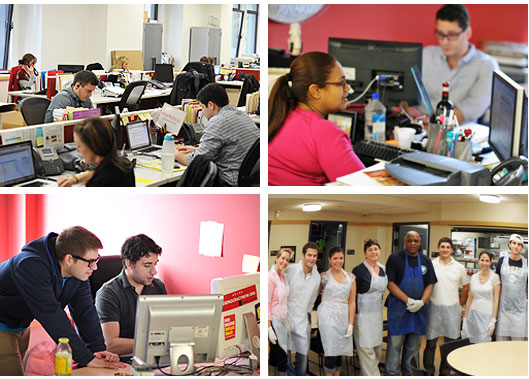 Press Highlights

Scroll the pages of charitybuzz.com, an online auction site loaded with posh products and live-large opportunities, and you're sure to find something to covet among the hundreds of sports, fashion, business and celebrity experiences, as well as plenty of must-have memorabilia. And bidders can spend big, guilt-free: Every opp is auctioned off for charity.

Can you spend some time on-screen with Johnny Depp while also doing good? The celebrity-minded, high-living [company] charitybuzz says yes; it takes an interesting approach to social good. By using luxury items and celebrity-backed experiences, charitybuzz is able to bring in huge amounts of cash while also donating to a multitude of foundations and non-profits.

Charitybuzz.com, an online auction house that offers one-of-a kind experiences to raise money for noteworthy causes, pulled in more than $25 million for nonprofits in 2011. But when it came to offering up face time with A-list celebrities that's when the site saw some its most intense bidding wars.

Have you heard of charitybuzz? Well you should. The for-profit company in NYC raises funds for nonprofits through very cool online auctions with celebrities, influencers and brands...